How to purchase
Imagine how you could transform your space with a vessel.

Look at the website to see what you love.
It's that simple!
If you are still uncertain about locations or forms, be in touch about a gratis online consultation.
Anything you see on the website can be made to order. Below you'll find a partial selection pieces on hand and some of my current standard forms. Call or e-mail about monumental-scale pieces, custom-designed forms, and site-specific installations.
This organic form settles easily in the garden.
28h x 23w $2,200 Available now
42h x 36w $5,500 By order
The globe brings a calming element into the space it occupies.
27h x 24w $2,300 Available now
34h x 30h $4,600 By order
40h x 36w $7,800 By order
This daring form is a technical tour de force that celebrates voluptuousness and elegance on a grand scale…
54h x 46w $12,500 Available now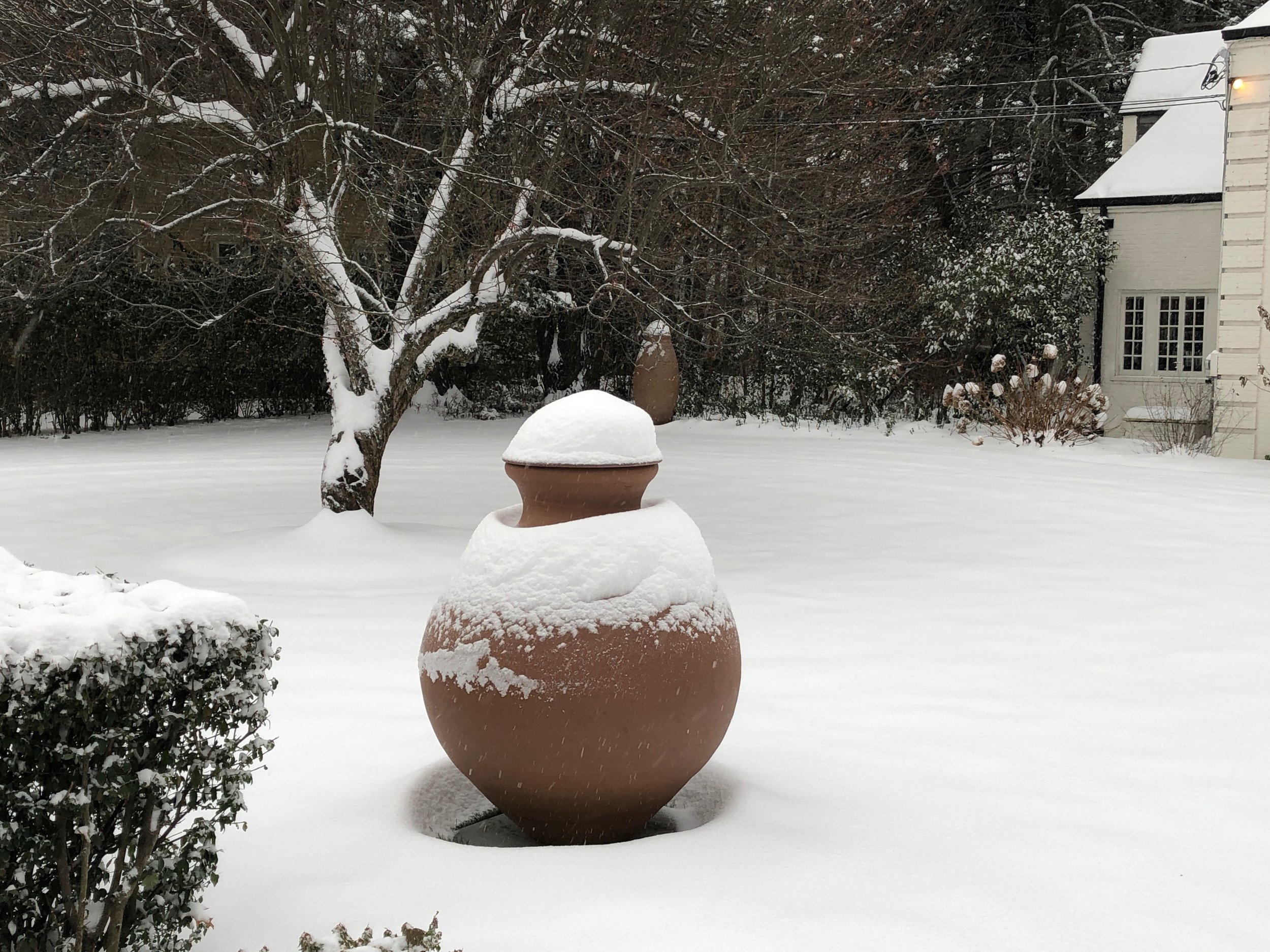 in fashionable winter attire.
Dark finish and dramatic proportions give rise to sense of mystery.
43h x 15w $1,850 Available now
As its name indicates, the subtle swell of this vessel is inspired by the energy of gestation and metamorphosis.
46h x 24w $2,800 Available now
58h x 30w $5,200 By order
The clean lines of this slender form lend an almost Modernist simplicity to its classic proportions.
40h x 16w $1,600 By order
50h x 20w $3,000 By order
Monumental scale (five feet tall!) and bold lines ensure that this piece will assert its presence in any setting. Price reduction (from $12,000) reflects repaired joins and surface blemishes from the firing.
60h x 40w $8,000 Available now
Order here or arrange a visit